Southwest Cooking
and Spices

with Jane Butel
Discover Delicious, Economical,
Nutritious Benefits Of Border Cooking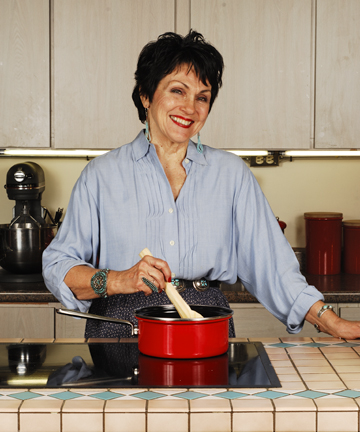 Jane Butel is the leading international authority on the cuisine of the American Southwest and Regional Mexican cooking. Known for her clear, easy to understand recipes and culinary instruction—she has been recognized as the "Best in the US" by Gayot.com and one of the four best Cooking Schools in the World by Bon Appetit magazine.
She has authored 23 cookbooks, including many best sellers, hosted four television shows and national radio shows; conducts hands-on cooking schools, conducts culinary tours and sells her cookbooks on-line.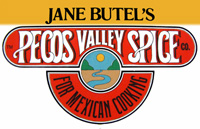 Jane is also the founder of Pecos Valley Spice Company which was established in 1978. Fresh, pure, best available ingredients create the best flavors and nutrition. Jane has personally selected these chiles, spices, corn masa and beans for her flavorful Southwestern recipes. These are the ingredients she works with in her award winning Cooking School. Each product has no preservatives or additives, as do almost all other ingredients available from competitive companies. For example, many chili powders have as high as 40% salt. These highest quality fresh ingredients are the ticket to your cooking success.
Sign up for Butel's Bytes--see above, right top of column to get free recipes, specials and more!